As reported back in June, the finished manuscript for Common OpenStack Deployments was turned in a couple months ago. Throughout July I spent time working with the publisher to review a couple rounds of digital proofs. During this time I also was able to review all the finalized diagrams the publisher had created from what I had hand drawn throughout the book.
In mid-August we got news that the book had been sent to the printer! Today if you head over to the book product page you'll notice a release date of September 9th. Exact printing dates vary as the day approaches, but there's a great chance that our books will start leaving the printer next week.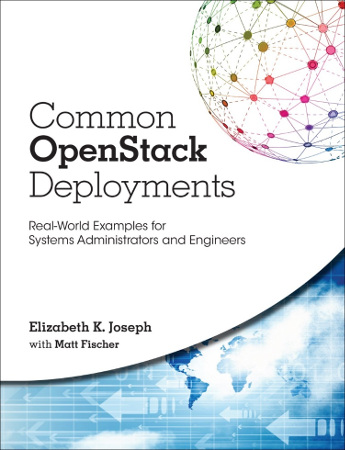 Exciting times! We'll be posting updates as to where you can meet up with Matt and myself to get your hands on signed copies over the next few months.